Wine Lover Gift Guide
Last Minute Gift Ideas For The Holidays
If you are anything like me, you are still not finished Christmas shopping. With a little over a week to go, never fear, there is still time and I am here to make your life a little easier as you wrap up your holiday shopping. I've put together a list of some of my favorite wine related items, perfect for any wine lover out there. You can click on any of the images below to purchase directly. Cheers and happy shopping!
Aervana Wine Aerator
Best in Class, instant Aeration with a push of a button. Only aerator designed to keep wine sediment in the bottom of the bottle and not in your glass.
$89.95
Tour Wine Glasses
A new angle in stemware from Schott Zwiesel creates an edgy silhouette with exquisite brilliance and clarity.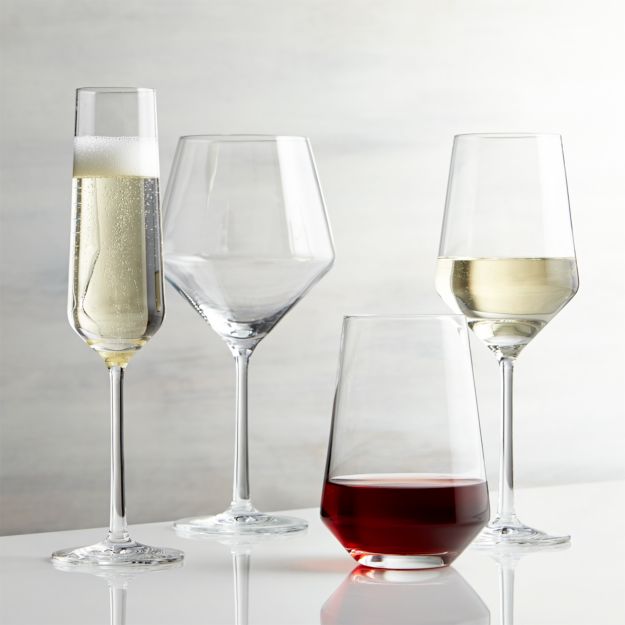 $9.95-$13.95
Slate Cheese Board
Write directly on the slate surface to label your cheeses, charcuterie or appetizers, and wipe clean with a wet cloth when finished.
$39.99
PortoVino Wine Tote
Pour 2 bottles  of wine (or 1.5L of your favorite beverage) from the hidden insulated pocket.
$49.95
vSpin Aeration Wine Decanter
vSpin creates a vortex of the wine rapidly pulling in fresh air. In minutes you are enjoying the full bouquet, aroma, bloom and softened tannins of your wine, great when entertaining or friends and family drop by, amazing!
$250.00
Wine Folly: The Master Guide
Easy-to-digest approach to learning about wine! Now in a new, expanded hardcover edition, Wine Folly: Magnum Edition is the perfect guide for anyone looking to take his or her wine knowledge to the next level.
$19.81
Marble Wine Cooler
Chills wine at the table with classic flair. You can also put this beauty to use as a vase for cut flowers. The properties of the marble naturally help keep the wine cool.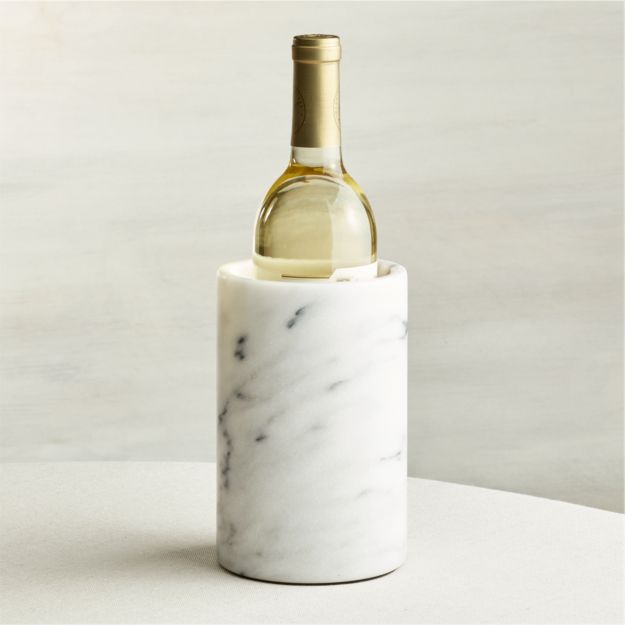 $24.95
Wooden Wine Rack
Both functional and visually appealing wooden wine rack, perfect for the kitchen counter top or bar area.
$28.95
Wine Aroma Kit
24 aroma samples that cover the spectrum of aromas typically found in wines. Also included is an explanatory booklet guide, blank aroma strips and nosing and tasting record sheets.
$149.99
Wine Game-Uncorked
The Party Game of Wine, Wit & Wordplay. 54 theme cards to inspire a lifetime of hilarious wine descriptions. No wine knowledge is necessary! 
$25.25
Champagne Bucket
A beautiful bucket crafted of a solid piece of polished stainless, rendering it truly leak-proof. Exclusively designed for Crate and Barrel, this contemporary take on the classic wine chiller is generously sized to hold several bottles.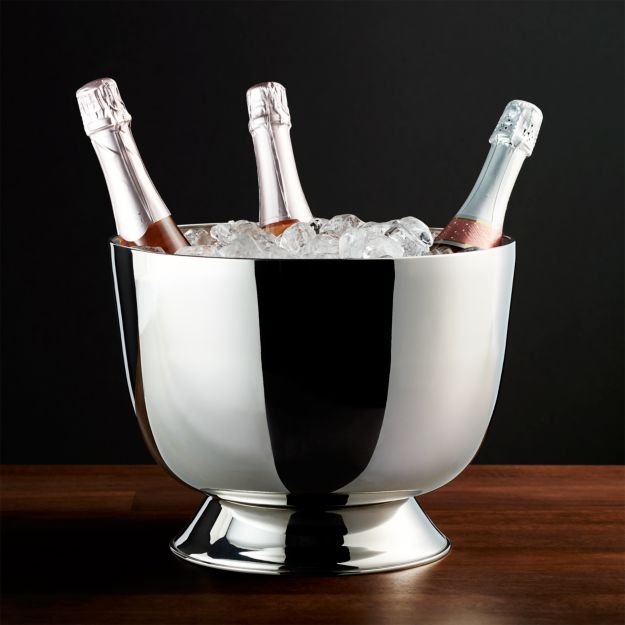 $49.95
Wine Bites Cookbook
64 tasty dishes from satay and ceviche to bruschetta and pizza, grilled fruit and fried squash blossoms — each with a suggested wine pairing.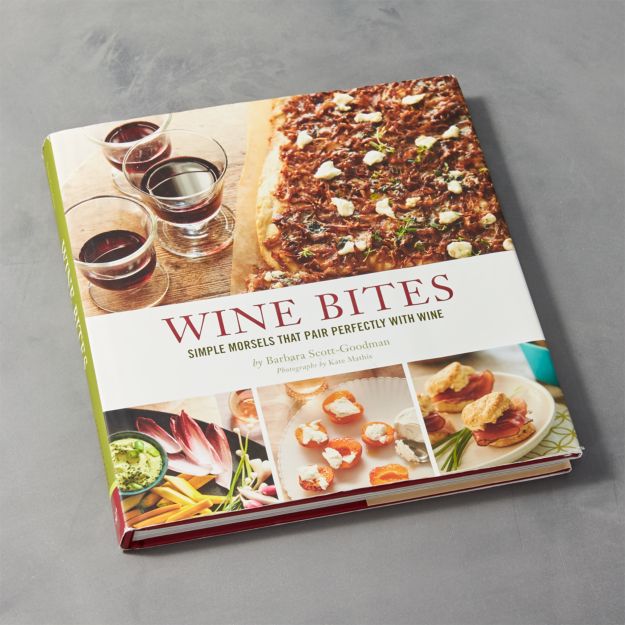 $24.95
Wine Picnic Set
2-bottle wine carrier and picnic set with wine and cheese accessories. Insulated interior, features divided compartment for two bottles of wine and includes 6-inch cutting board, stainless steel corkscrew and cheese knife in exterior pocket for a romantic picnic.
$37.37
Coravin Wine Preserver
Best-in-class wine system keeps your wine safe from oxidation, allowing it to continue to age naturally.
$299.95
Wine Night Kit
Perfect as a stocking stuffer!  Contains 11 must-haves: Wine glass marker, coasters (2), stain removing spray, "If you can read this, bring me some wine" socks, decision coin, wine removing towelettes (3), gold-tone wine stopper, gold-tone corkscrew.
$22.00